TL-Ultralight is one of the largest and most eminent manufacturers of Light Sport Aircraft in the world. As a trendsetter in LSA materials and design, their aircraft have set performance and market class records. Established in 1989, the company enjoys an excellent safety record due to its experience and uncompromising quality.
Producing about five aircraft each month the total production is just on 1500 aircraft delivered.

Are you considering the purchase of a premier Light Sport Aircraft? If so, you need to look into one of the TL Ultralight composite aircraft. They are the most efficient and stylish aircraft for personal and commercial use available on the market today. All of the aircraft we sell are unique to design, appearance and safety, whether you choose the Sirius high wing, Sting low wing or the fighter like designed Stream. If you want your aircraft to stand out wherever you go and have pilots talk about the quality and performance of your aircraft, then take a moment and look at the TL Ultralight series of aeroplanes. With more than 30 years of manufacturing experience of one of the safest, sleek and high quality aircraft available today, you will be impressed with these beautifully designed planes..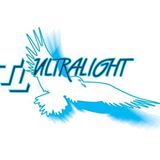 Sport Aircraft
TL-Ultralight Australia Pty. Ltd.